It's almost Black Friday 2022 and specials in South Africa are going to be up for grabs across the country. The date for Black Friday South Africa 2022 is 25th November. Whereas Cyber Monday for this year will be Monday 28th November.
Christmas is a very expensive time of the year so we all like to pick up a bargain or two before then. These two special days are an opportunity to buy items both at local stores in SA and online at cheaper prices than normal.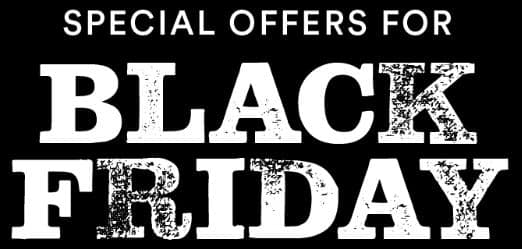 Related: Read our previous information on Black Friday Deals in South Africa
Shops will be releasing catalogues and brochures to advertise specials. Most chain stores and shops at both shopping malls and in high streets across the country will have goods on sale.
For example, this year you'll find Black Friday specials at the following South African stores:
Checkers
Clicks
Edgars
Foschini
HI-FI Corp
Makro
Mr Price
Pick and Pay
Woolworths
You won't be burning too much of a hole in your pocket shopping at these stores in the 2022 Black Friday specials this year.
In 2020 and 2021 South Africans queued for hours before opening times at shops and outlets in SA. As doors opened there was a mad rush with shoppers fighting over the best deals on the day.
Tip: Avoid this day at all costs if you are just out to do your usual shopping..!
Good Deals on Black Friday for 2022 in South Africa
First of all be cautious. There will be marketing email campaigns and clever adverts designed to reel in customers. For instance free gifts with purchases and deals on the hour every hour.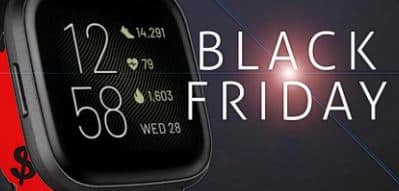 Go shopping with what you would like to purchase in mind beforehand. Write lists of what you are looking for and decide which shops you will visit in advance.
Plan your day wisely. Use your mobile phone if that suits you better for lists of products you are looking to buy at a bargain price. Even map out a route of the shops you may want to visit and in which particular order.
Budget Wisely
Apart from your shopping list, make note of your budget. Make sure you make a clear distinction between your "needs" and your "wants".
You don't want to end up with lots of goods you purchased in a spontaneous frenzy so make sure you stay within budget. Bargains on clothes and accessories is reported to be some of the biggest impulse buys so be careful there.
On Black Friday 2022 Use Credit Cards with Caution
Don't get caught up in all the Black Friday 2022 specials shopping excitement and start going credit card crazy. In fact, a good bit of advice would be to take cash.
Having your maximum budget in cash for the day and leaving credit and debit cards at home is a good idea.
You don't want to end up regretting buying items in the sales because you have run up big credit card bills.
Shop Online and Compare Prices
There's no crowds when you do your Black Friday shopping online. Just a word of caution. Be careful to take note of delivery prices as some websites may charge a lot to deliver. There is normally a minimum spend before you get cheap or free delivery on items.
Compare prices of goods online across South African shopping websites. This is so much quicker than physically going from shop to shop and fighting your way through the Black Friday madness.
Also, some of the larger retailers will give you the Black Friday special prices in advance on their websites.
Make sure you research the items you are buying online beforehand, especially if they are unbranded products. Online customer reviews are one of the best ways to make sure you are not wasting your money.
If you do Shop With a Card Use Reward Cards
We have advised against shopping with cards on Black Friday specials as it tends to lead to impulse buying.
However, if you decide you are going to pay with a card then we would suggest using reward cards.
Reward cards apply to a lot of the major retailers in South Africa these days. Stores such as Pick and Pay, Woolworths, Clicks and Game Stores.
These cards will reward you with points that can lead to cash back on certain purchases. So paying with these cards can actually get you even more savings this Black Friday.
If you are thinking of getting a bargain on a cheap flight or a new phone or television these cards can come in extra handy as the rewards will be much higher.
Could be a good idea to do your Christmas shopping using a rewards card.
Discounts are NOT Always Discounts
Another word of caution here.
Some retail stores have been known to raise the prices on goods some time before the Black Friday deals in South Africa. Then they suddenly drop the prices on the day to make it look as though you are getting a bargain.
There have been studies to show that some products have actually been cheaper before or after Black Friday than they were advertised at on the day.
Of course, it's not always the case. Most of the bargains you will see advertised for Black Friday 2019 will be genuine deals.
Here again, do your research. Get to know the products and the prices of items you wish to purchase before the big day arrives.
Terms Conditions and Small Print
When you buy your items make sure you understand the returns policy at the stores.
This is very important if you are buying gifts for people.
Retail shops are not always legally obliged to have a policy for returns in place. Especially when certain items are for sale at a discount. So read the small print to check your options before you part with your hard earned money.
Black Friday 2022 – Time to Hit the Shops!
Armed with the tips and advice above you are ready for some successful shopping on Black Friday deals this year.
If you only take one shopping tip from the above this year then make sure it is to stay within your budget. Set yourself a maximum cash limit and make sure you stick to it.
The last thing you want to do is ruin your 2022 Christmas because you didn't spend your money wisely on the specials available on Black Friday.
Happy shopping!