Buying wholesale jewelry from suppliers in South Africa will help you purchase items at a lower price for resale or personal use. It's good for small business that want to buy jewelry in bulk and then sell at their shop or at a market stall. Usually the more items you purchase in bulk from a wholesale jewelry supplier the better the price will become for you.

Jewelry selling for wholesale prices in this country include:
Silver Jewelry
Earrings
Rings
Gold Jewelry
Necklaces
Bracelets
Handmade Jewelry
Pendants
Bangles
Let's face it, most of us women want to dress our best and feel good about what we wear most of the time. Buying trendy clothes is one thing. However we don't want to look like everyone else so what about our accessories and jewelry? So no need to spend a lot of money on these items when it is possible for us to afford them at wholesale prices.
Jewelry available to the general public to buy on wholesale in South Africa is going to cost you less money than from the retail stores. It's normally a market for the retailers. However if you know where to look anyone can buy these items at bargain prices.
This may also interest you: Sterns Jewellery Range
In this day and age the Internet is the best source for finding so many things and in this case it's no exception. Our first advice is to browse the online wholesale jewelry suppliers stores that sell these items online.
Be sure that you know exactly what you're buying though before handing over your credit card details. Or making any other kind of online payment. Because some of the pieces for sale may not be the quality you expect.
For a selection of wholesale sterling silver jewelry for sale in South Africa you can visit a website such as this one: https://www.somethingspecial.co.za/
Where Else To Buy Wholesale Jewelry
Next you can try and find wholesale jewelry items on classified ad sites such as Gumtree or OLX. There are sometimes good deals from people who need the cash. And are selling their jewelry online at wholesale prices.
Or people who may have recently divorced. And no longer want items such as engagement and wedding rings or jewelry items once given to them by their ex-partner.
Another idea is to check the ads in your local newspapers. Here again you may come across advertisements of suppliers selling jewelry at wholesale prices. And others interested in selling previous pieces to get some extra cash in their pockets.
The advantage you have of buying from people advertising them is that you will be able to see the items before committing to a purchase. Because it is second hand jewelry that you are buying you also have a lot more negotiating power. Putting you in a position to perhaps get the seller to let the items go at an even less than wholesale price.
You could also approach a wholesale jewelry shop and ask them to make you a copy of an expensive item. There are many qualified craftsmen and women. That can create an exact replica of a particular piece. And sell it to you at a much more affordable price than the original.
Items such as rings, necklaces, earrings, belts and bracelets can all be made and sold at discount costs to the consumer.
Wholesale Jewelry on Auction
Jewelry auctions in South Africa are another place to find items being auctioned off cheaply from late estates. Or people who have sold everything they have.
This is a fun way to find wholesale jewelry, watches and other fashionable items for sale at a wholesale price.
However if you decide to take part in these auction events be sure to make yourself familiar with the way the whole auctioneering process works. So that you don't end up bidding on an item you don't want to. Or buying something by accident.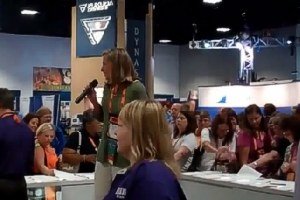 If you can find a reliable supplier that imports jewelry items from different sources around the world then you're onto a good thing. These kind of suppliers will always have new designs in stock. And have a good variety of items you can buy. In addition lower prices than the retail stores. Especially if you are looking to buy in bulk.
When it comes to fashion there are always accessories in demand. Sunglasses, watches, scarves, bags, belts and various hair accessories are all items that can be bought at wholesale prices. And play a big part in completing the look for us women.
Headwear contributes too for some of us. Different types of hats and caps. Or head scarves can also be the accessory that helps us achieve that individual style in the way we dress.
To Summarize
In summary fashion items can get expensive when we are looking for an accessory for every type of outfit. So it's good for us to source these products at a more affordable cost.
Buy jewelry at wholesale prices in South Africa as well as those accessories. To complete the look and style you wish to achieve. And you'll save yourself a lot of cash which can be spent on something else. Like a few new pairs of shoes!