Woolworths specials are a good way to get lower prices on clothing and food in South Africa. So if you want groceries, fresh products and meat. Or clothing, shoes, make up and accessories. And general merchandise at reasonable prices you should look into the weekly discounts on offer online and at Woolworths stores.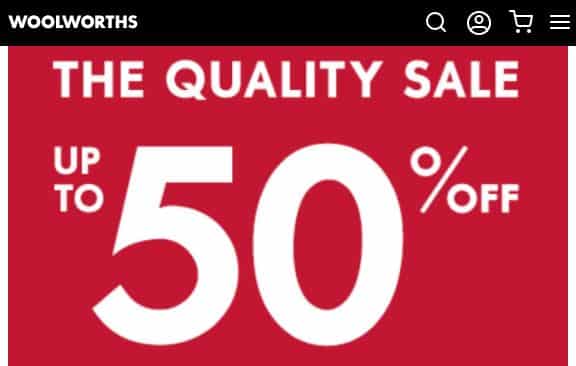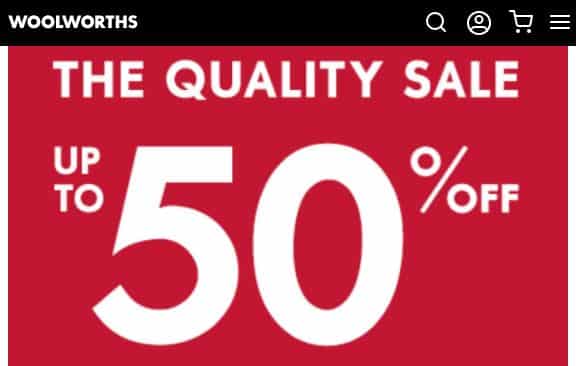 Specials on Woolworths Products
Because Woolworths products are so sought after people are interested in finding specials on the stores goods. There are a few different ways of finding the discounts.
Get a Woolworth's store account.
Buy goods on credit with a Woolworth's store card. You will also receive information regularly via post or email describing specials, new items for sale and any other pertinent news. You can keep up to date with Woolworth's store specials very easily when the information is being sent right to you.
This may also interest you: Woolworths Clothing Catalogue
About Woolworths stores
The first Woolworths store was opened in Cape Town in 1931 by founder Max Sonnenberg. Over the last 80 years the company has grown into a household name known for the quality of its goods. There are now 400 stores across Africa and the Middle East.
Woolworths is a pioneer in many areas. Including being the one of the first stores in the country to use a computerized merchandising in 1970. The first store in the country to offer its staff a pension fund, medical aid and maternity leave. And also the first store to put a 'sell by' date on its perishable produce.
Woolworths represents ethics, responsibility, great customer service and reliability in all its products.
Get a Woolworths or My School rewards card
With a rewards card you will not be able to buy anything on credit. However, you will qualify for all the regular specials.
There are often discounts on single items or discounts if you buy two of the same item that you will only get if you have a Woolworths or My School rewards card.
You will see signs throughout the store advertising which items are available on which type of discount for card holders.
There will often be an 'eat in for two/four/six' special running. Woolworths will design a meal plan that usually includes a main (with one or two vegetables, a form of starch and some meat) and a desert. They might include a drink (like wine or Appletiser) or a starter.
They then put all the items necessary to make the meal on shelves near the front and discount the items. Only reward card holders will qualify for the special.
Both the Woolworths and My School rewards cards allow the card holder to walk away with up to 20 percent discount on a large range products including food, clothing and homeware.
To keep up to date with the specials that you can qualify for with your Woolworths or My School rewards card check out the Woolworths website.
Look online for goods on special.
You can also always browse the Woolworths website (woolworths.co.za) to find out about any up and coming specials. Or to find more information on reward store cards.
Visit your store to browse the regular specials
Visiting your local Woolworths store regularly will also help you keep up to date with what is on special. There are often marked down goods that are available for any shopper. Regardless of whether they have a store or reward card or not. For example Woolworths buys a lot of goods that are specific to certain holidays.
They buy Valentines, Christmas and Easter chocolates, toys and gifts to ensure that their customers are prepared for the coming holidays.
However when the holiday is over there is often some leftover stock that they cannot sell at the regular price. In the weeks after Easter, Christmas, Halloween, Valentine's Day and other holidays there will be a mountain of discounted chocolates and the like available for customers. They start off at 10 percent off the marked price and some prices drop as low as 75 percent off.
To Summarize Woolworths Specials
In summary we have learnt that to get Woolworths specials in South Africa you need to check out the offers online or go to your local store.
So if it's food specials you're after try and get the latest Woolwoths specials catalogue to see what products are discounted this week.
Or go online to see the latest low price offers on clothes for you and your family.