Cell Phone Deals in South Africa are available nationwide. Finding specials and promotions on cellphones is easy. Providing you know where to look. Service providers offer the public incentives to buy phones, and great inclusive packages.
In most cases you will be able to purchase the Samsung, iPhone, Nokia, or Sony Ericsson you've wanted all year. At cheaper prices and often with airtime or a cell phone contract too!
Vodacom, MTN, Telkom Mobile and Cell C are all selling affordable devices along with airtime and contract packages.
All you need to do to find these deals is read your local newspaper. Or search online, or head to a shopping mall to browse their stores.
If you fancy finding specials and promotions on cellphones from home. Rather than braving the queues and crowds in shopping malls then don't worry.
Websites for Cell Phone Deals in South Africa
Telkom, Vodacom, MTN and Cell C all have fully functional web pages. Where you can find out more about the awesome specials that they have. As well as any further information on how to buy cell phones with their airtime packages.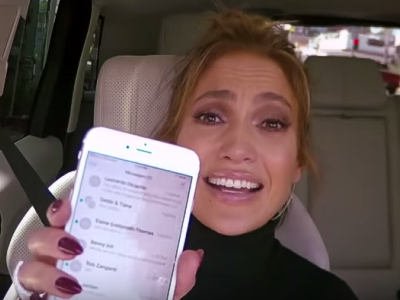 If you'd prefer to go the route of shopping by cell phone brand then you can also have a look at the Nokia, Samsung, Apple Iphone or Sony Ericsson South Africa sites. To see what they can offer you from their side.
Also see: Special Offers on the Internet
If you are brave enough to head down to the shops then you will be rewarded for your travels.
It is easy to buy smartphones and cheap mobiles when you have browsed all of the offers available.
This may take time but often service providers reserve some deals for in store purchases only. Which means that you can only get them if you actually visit the shop.
A useful tip is to look in your local newspaper and catalogues to see where the deals are. Then visit the stores so that you can begin finding specials and promotions on cellphones.
Cell phone Deals on Contracts in South Africa
Contracts are a quick and easy way to stay in contact with your closest friends and family.
In South Africa many people are moving away from fixed landlines and are choosing the flexibility that comes with using a cell phone. For their everyday connectivity.
There are different service providers to choose from. Including Vodacom, MTN, Virgin Mobile and Cell C which are often available at ordinary shops.
Wherever you are in South Africa, you can stay in touch with people across the country for relatively low prices. Especially if you use the same service provider as the person you are calling.
So whether you live in Durban, Johannesburg. Or are lucky enough to live in Cape Town, it's time to get connected.
The reason why many people choose the option of pre-paid phones rather than cell phone contracts is because it is easier to monitor your spending using a pre-paid phone.
With a contract you can sometimes accumulate huge bills which you have to pay at the end of the month. Especially if you are far away from your loved ones or prone to spending hours on the phone.
However, with the various contracts available from Cell C, Virgin Mobile, MTN and Vodacom there are definitely positive elements of contracts as well.
Contract Vs Prepaid Accounts
For example, most contracts come with 'free minutes' which allow you to talk for free over the weekends or in the evenings. There is obviously a limit to these. But you can still enjoy some free calls which aren't possible with prepaid.
Another reason to choose the contract option is the fact that you can get free phones with some contracts.
This means that you can have the flashiest smartphone in South Africa, without paying a huge amount for it.
These contract specials are available across Durban, Johannesburg and Cape Town.
So forget about the pain of having to top up your phone in shops or running out of credit, and choose cell phone contracts.
Finding Cellphone Deals and Specials Online
There are specials and promotions on cellphone deals all over the internet. And it doesn't matter if you have a specific phone or network in mind.
You have two options to choose from; either get a prepaid Samsung, Apple Iphone, Nokia or Motorolla, or get the phone on a paid contract.
Once you have decided on that, you need to decide which network you would like to be with.
Virgin Mobile, Telkom Mobile, Vodacom, Cell C or MTN are your main options. You have to explore all of your options before you decide what you want. As there may be something better around the corner.
Look for at least a few days before you choose something when you're searching for specials and promotions on cellphone deals.
Tip: Catalogues with cellphone specials are often available towards the end of the month when most South African's are getting paid.
There are a number of bargains that you will definitely be interested in. It doesn't matter if you prefer a Nokia phone over Samsung and Motorolla models. As these are all widely available, in any network.
Think carefully before choosing a network, and make sure you are aware of the benefits of Vodacom, Cell C, Virgin Mobile and MTN before you choose just any one of them.
Look at what you have and decide what features you would like your new phone to have. But then also look at the features you have now that you don't use.
Looking at the online options provides you with endless choices with promotions on smartphone and cellphone deals. Because you can look on hundreds of different websites until you find a package that suits you.