Are you a trendy fashionista? Are you always one step ahead of the latest trends, making sure your friends follow your lead?
Well, in order to keep this up, you will need to consider YDE clothes and fashion accessories.
Young Designers Emporium, or YDE, showcases the latest fashion and trendy items from some of South Africa's top and upcoming designers.
It is a platform for these designers to showcase their talent and offer you the latest in South African style and fashion.
Related: Buy Clothing at Below Wholesale Prices
If you think about it, it is in fact a very large scale South African fashion investment vehicle. Here, YDE is doing the following for young designers:
Giving them a platform to showcase their talent;
Allowing them to build their own label, brand and business;
Provides South Africans with a taste of really exciting fashion.
You might ask why you should consider changing, when you can stick to your current labels? Well it is simple, for the following reasons:
Buying expensive labels is eventually going to burn a serious whole in your pocket, if it has not already done so;
YDE provides you with an extensive range of items from across South Africa, and you do not have to go traipsing around to gain access to this quality;
New designers are cropping up all of the time, and YDE provides them an incredible platform. Something that current expensive labels are not able to do at the same speed;
The price you will pay for YDE clothes and fashion accessories is a fraction of what you will be expected to fork out in other major labels and department stores.
YDE clothes stores offer you, the discerning fashionista, the following:
Accessories, including sunglasses, earrings, necklaces, bangles, hats, scarves, belts in all shapes, colours and sizes and many more;
For guys, t-shirts, smart shirts, pants, jeans, classic shoes, loafers and ever formal wear;
For girls, formal dresses, underwear, summer skirts, winter frocks, a variety of jeans, and a whole ranger to mix and match to your hearts desire.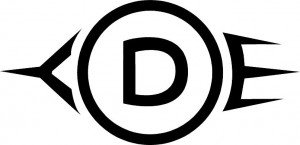 Where YDE get the mixture right, is that they have staff to assist. But who are also informed about many of the designers who have their items in the store. This allows them to give you the best possible advice, while you try on clothes and mix and match for that perfect outfit.
YDE also offers a credit facility, or store account. This is a fantastic way to still have access when the money is tight.
And because the prices are affordable, you will not have that much to pay back. So even if you are having a tough month, you can source the very best in what South African design talent has to offer. Then pay as soon as that salary clears into your bank account.
So as the fashion trendsetter in your group or class, you simply cannot afford not to be accessing YDE clothes and fashion accessories. The last thing you would want, other than a fashion disaster, is to be left behind in the fashion world.