Looking out for sales and buying at the right time can mean saving yourself a lot of money in the long run. One of the best ways of finding good deals near you is to browse promotional brochures for well-known stores and visit those advertising items that you need at discount rates.
Many of South Africa's major retailers publish weekly or monthly promotional brochures that outline the current savings and list discounted items. Rather than visit each store or buy newspapers to access these promotional flyers, an easy way to do your research is to go online and view the latest deals at each store.
Some of the many retailers that publish their promotional catalogues online are:
Game
Makro
Spar
Checkers
HiFi Corporation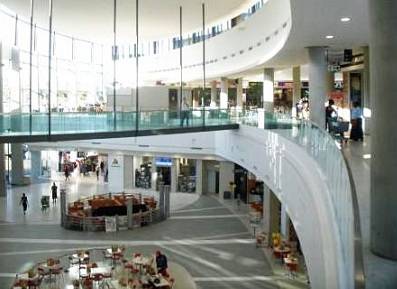 Game Stores
The product brochures can be accessed on the Game stores website. To avoid the hassle of visiting the site and downloading the leaflet, an even easier option is to subscribe to the Game mailing list and be the first to know about weekly deals. To subscribe, you will need to provide your name, mobile number, and email address. Also look out for Game's Facebook page and Twitter account so that you can keep updated on the go.
What can I find on sale at Game?
Game is the largest discount retailer in Africa, with stores that sell a vast range of general merchandise as well as non-perishable groceries. It's the perfect one-stop shop for your home, business or leisure activities. Game also offers specials on cellphone products and subscriptions.
Makro Stores
On the Makro website you can familiarize yourself with the latest details available from this discount retailer. Like Game, you can also subscribe to the email list to hear about the latest product launches, promotions, exclusive offers and in-store events.
To register you will need a Makro card and card number. Fortunately you can apply for a Makro card online to allow you to shop at Makro both in-store and online.
Once you have found that perfect sale item, you can even purchase it online to save yourself even more time getting your hands on the latest and greatest deals that Makro stores have to offer.
Spar
Spar grocery stores are widespread over South Africa, and the chain also has a liquor store, Tops. Specials vary by location, so to view the promotions available at your closest store you need to use the store finder tool on the Spar stores website. Once you have located the store closest to you, you can download the leaflet for that particular store. National specials can also be viewed on the website's homepage.
On the store finder tool, you can also choose which type of store you are interested in viewing:
Spar
Superspar
Kwikspar
Tops
Savemor
Pharmacy
Checkers
Another grocery shopping option is to view the deals from Checkers grocery stores at www.checkers.co.za. On the Checkers homepage, visit the tab titled "Latest Deals". You will then be taken to a page asking for your region. Here you can download the relevant brochure or read it online.
Some of the brochures featured include:
Liquorshop specials
Back to School specials
Cheese and Wine Specials
Checkers Specials
Specials are valid through one week, Sunday through Sunday. Each Monday a new brochure with new weekly specials is published on the website.
HiFi Corporation
Electronic items are usually expensive, so finding good deals on electronics you need can really save you a lot of money. HiFi Corporation has regular sales on a range of electronics. On their website, they not only feature daily web specials, but also have downloadable brochures and cellular deals with specials that are valid from Thursday to Sunday each week.
HiFi Corp also makes online shopping a breeze, allowing you to search for a particular item, shop by category, or shop by brand (over 100!).
These are just a few of the many South African stores that publish brochure and pamphlets online to help you find the find deals and promotional specials. Armed with this information you will know which stores to visit and when to do so, saving you time and cash.