The Tony Ferguson diet plan will help you if you live in South Africa looking to slim down or just be more healthy. Because the recipes within the diet plan are suitable for anyone.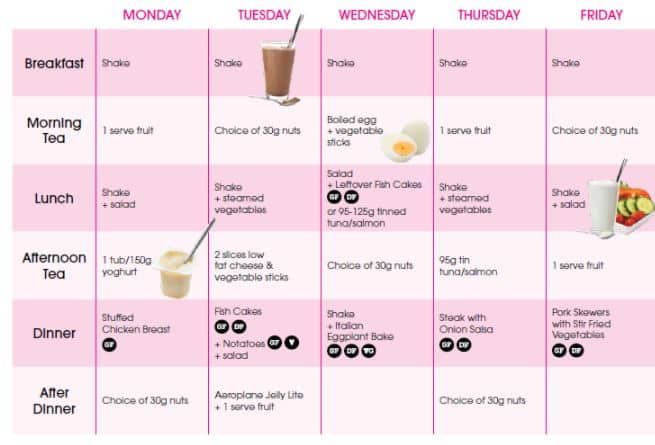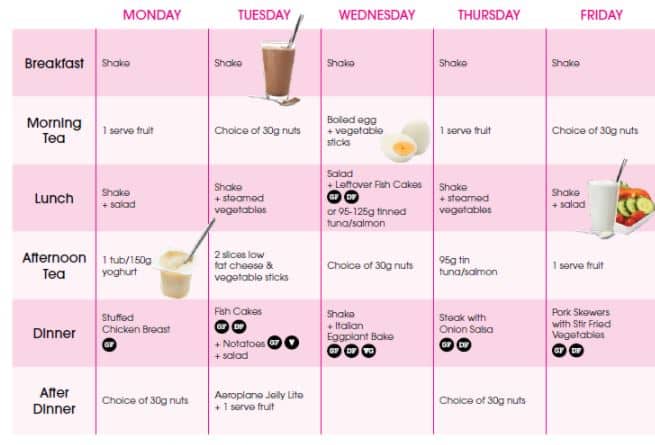 Tony Ferguson diet recipes
The recipes are in the following categories:
Beef recipes
Chicken recipes
Jelly recipes
Lamb recipes
Pork recipes
Seafood recipes
Shake and soup recipes
Snack recipes
Vegetable side dishes
Vegetarian recipes
Obesity is a serious problem across the world. In countries like America and England, the number of people who are dangerously overweight is very high.
Although many cultures think extra body fat is a sign of wealth and prosperity, it is actually a better indicator of an unhealthy lifestyle.
So too little exercise with the wrong food and too much of it is a recipe for disaster.
What Can the Tony Ferguson Diet Plan Help With?
The Tony Ferguson can help with and prevent the following health issues:
Heart Disease
Diabetes
Hypertension
Metabolic Syndrome
Reproduction
If you are overweight in South Africa, you are at a higher risk of a number of serious health problems. The following include just some of the issues you could develop.
Heart disease
Those who are overweight are more prone to bad cholesterol. Which could cause heart attacks, congestive heart failure, sudden cardiac death, angina and abnormal action.
Diabetes
Obesity can interfere with your body's ability to control your blood sugar level. So when the body does not produce enough insulin, or insulin produced is not used by the body, diabetes can develop.
Therefore body will be at risk of over producing insulin and your blood sugar level will be unregulated.
Hypertension
Obesity can also lead to high blood pressure. Which can lead to the failure of several internal organs including the heart and kidneys.
Metabolic syndrome
Your endocrine and metabolic systems could be affected by obesity. Leading to a myriad of health problems like abnormal lipid levels, high blood sugar and more.
Reproduction
Obesity can also affect men's hormonal levels and fertility. In women it could lead to polycystic ovary syndrome. In addition in both men and women obesity could compromise the ability to reproduce.
These and other diseases and disorders can be avoided if you begin to live a healthy lifestyle, get the right amount of exercise and eat a balanced diet.
However making a huge lifestyle change can be difficult. Not only will you have to eat differently, but you will also have to cook differently.
Tony Ferguson Diet Plan Meals
Different ingredients and different meals are made easier to understand and use if you have several healthy recipes to follow.
So within the recipe categories above, there are some delicious options. Which make eating healthily enjoyable as well as good for you.
Some of the Tony Ferguson Diet Plan meals include:
Pepper steak topped with herb salad
Beef and butternut squash stir fry
Creamy beef stroganoff
Steak and onion pie
Curried gravy beef and vegetables
Indonesian style beef curry
Crumbed garlic and her chicken
Spicy ginger chicken
Thai chicken curry
Chicken and leek casserole
Creamy chicken and asparagus soup
Chicken and ricotta rolls
Mango and yoghurt delight
Spicy lamb stew
Lamb casserole
Sweet spice Moroccan lamb
Spicy port cutlets
Hungarian stuffed peppers
Spicy salmon and cherry tomato salad
Thai fish balls
Poached eggs and tomato salsa
Baked chocolate chip ricotta with orange syrup
Who is Tony Ferguson?
Tony Ferguson is an Australian pharmacist who developed the Tony Ferguson Diet with the help of nutritionist Jan Tait.
Aside from maintaining the healthiness of the diet, Ferguson ensured that there is enough variety and flavor in his recipes. Therefore clients can enjoy their food and stick to the diet.
The Tony Ferguson diet plan recipes have become a favorite amongst people in South Africa looking to be healthier.
In Summary
The diet starts off with two soups or shakes per day, followed by a high protein meal in the evening. Healthy snacks, water and a few treats are also allowed.
As you can tell from the options above, the Tony Ferguson diet stays away from full cream dairy and heavy carbohydrates like potatoes and pastas. And leans towards protein and lots of fresh vegetables and fruits.