Milady's womenswear and shoes offer quality clothing for work, formal events or casual, every day occasions. Miladys has a wide range of clothing for women. Including many items that are appropriate for work, sport, casual wear or important formal occasions.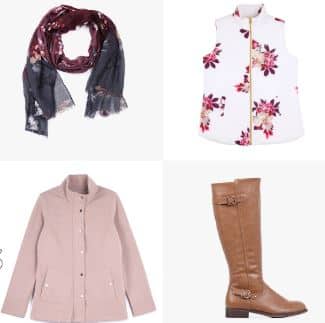 Their wide range of shoes include high heels, stilettos and wedges. As well as open toe shoes, pumps, low heeled patent shoes, ankle boots, high heeled boots, knee high boots and sandals. Therefore you will definitely find something that suits your needs, your budget and your style. In the range of clothing and footwear.
There are many Milady's stores throughout the country. And there will be a store near you. Most major shopping centres have a franchise.
Read More: Truworths Fashion Clothing
If you are concerned about finding your closest store. Or if you are interested in finding out more information about items in stock. You could visit the Milady's website online and contact them with any questions.
What is the Milady's Womenswear and Shoes Style?
Milady's womenswear and shoes represent timeless style. All of the items in their womenswear ranges are classic, beautiful and elegant.
They use flower prints, bold designs, horizontal and vertical strips, soft pastel, bold colours and rich neutrals. All to create a palette of different items that will showcase you at your best.
If you enjoy looking and feeling your best at all times, they will be able to help you stock up with a wardrobe that does just that.
While remaining classic and elegant, Milady's also aims to keep up to date with the fashion of the time. Therefore, you can rest assured that anything that you purchase will not only be beautiful, it will also be very trendy.
The materials that they use are of the finest quality. Including cotton, wool and silk blends. And they are well-known for producing items that last and endure.
Above all their materials do not fade or wear out as quickly as others. And you can be sure that if you look after your Milady's clothing properly, they will last you for years to come.
What else does Milady's stock?
Their womenswear range incorporates many different dresses, trousers, shorts, skirts, tracksuits, blouses, embellished tops, slacks, coats and jerseys.
In addition waistcoats, mini, midi and maxi dresses, jeans, skinny jeans, button up tops, work jackets, work shirts, fitted blouses and more.
Milady's also stocks a range of both comfortable and sexy underwear and lingerie.
Similarly they also have a wide range of sleepwear including nighties, dressing gowns, button up tops and bottoms sets.
As well as sleeping shorts and t-shirts and much more. Milady's also stock accessories like scarves, belts, hats and gloves to finish up any outfit perfectly.
They have both a costume jewellery and real jewellery range that is affordable, stylish and beautiful. They also have a range of handbags. Including small evening bags, work totes and everything in between.
Will Milady's womenswear and shoes staff members help you?
All Milady's staff members will be very happy to help you to pick out clothing that will suit your taste, colouring, shape and size. They will help you put together outfits and give you a second opinion if you would like it.
What does Milady's not stock?
Milady's is focused purely on women and making them feel beautiful and glamorous and so they do not stock any mens wear or children's clothing.
What about plus sizes?
They stock a range of sizes in their clothing from the smaller sizes all the way through to plus size clothing. If you are a fuller figured women you will definitely be able to find the beautiful new fashion items in your size.
Milady's aims to cater for all women of different sizes, shapes, tastes and styles. And you can rest assured that you will not leave your Miladys store feeling let down and upset.